4KQ's Best Christmas Lights In Brisbane East, Redlands And Bayside 2018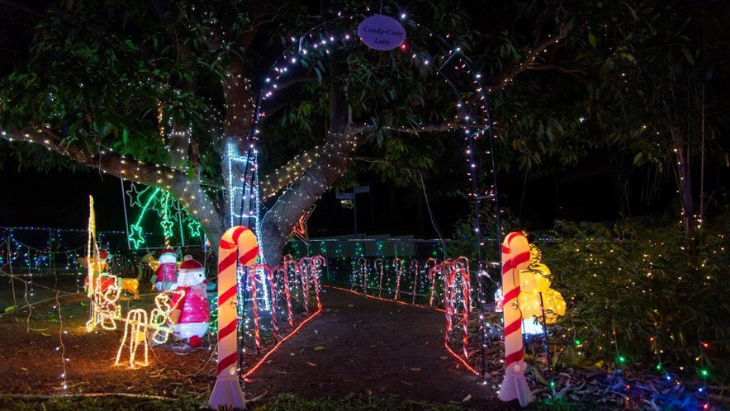 In our house, it's not Christmas until we've piled the children into the car in their jammies and cruised the streets looking for the best Christmas lights. It's become something of a tradition, and we are so grateful to those who have taken the time and made the effort to turn their homes into a Christmas wonderland. The children love it, and although it means we have to put off our evening rosé until after we get home, we have to admit we like it too. There is a beautiful community spirit and everyone is in a good mood. We drive around until the children fall asleep and enjoy the Chrismassy magic that is silence from the back seat.
If you're keen to head out for a drive to see the best lights in Brisbane's East, Bayside and Redlands areas, here are the winners and entrants from the area:
Brisbane East
60 Harris St, Hawthorne
81 Stephens Rd, Morningside
93 Elwell St, Morningside
6 Hull St, Carina
536 D'Arcy Rd, Carina*
39 Brooks St, Camp Hill (Winner of this year's Brisbane East competition)
15 Citrine St, Camp Hill
Melrose Cres, Carindale*
9 Breadsell St, Carindale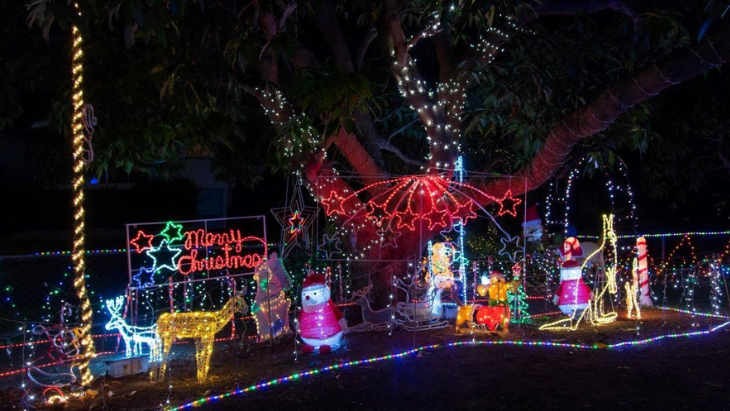 Bayside
26 Marty St, Wynnum West
81 Charlotte St, Wynnum
127 Picton Pde, Wynnum
37 Trevally Cres, Manly West
2 Amberjack St, Manly West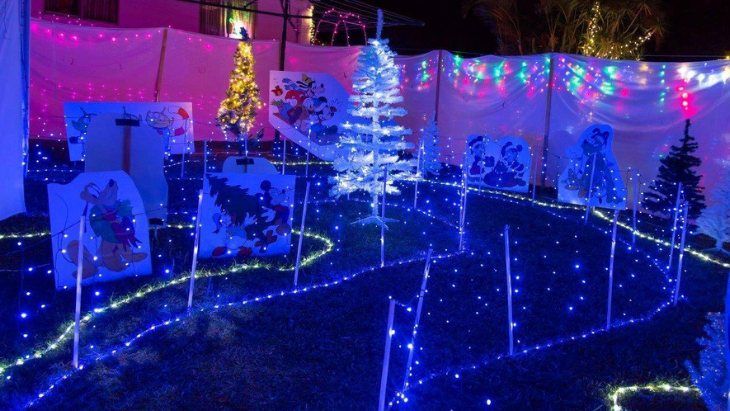 Redlands
6 Ian St, Thorneside
9 Macfarlan St, Birkdale
Hoskins Dr, Wellington Point
Skinner Avenue, Wellington Point
20 Rossington St, Birkdale
59 Burbank Rd, Birkdale
11 Daveson Rd, Capalaba
30 Susan Ct, Capalaba
Tipperary Ct, Capalaba
Classic Court, Alexandra Hills
Whitehaven St, Alexandra Hills
Ashbury Ct, Alexandra Hills
7 Polperro Ct, Alexandra Hills
4 Justin Ct, Alexandra Hills
6 Bainbridge St, Ormiston
36 Passage St, Cleveland
31 Flamingo Cres, Thornlands
45A Thornlands Rd, Thornlands
Marjoram St, Thornlands
Majestic Circ, Thornlands
Trisha Close, Victoria Point
39 Whipbird Circ, Victoria Point
6 Darescott Ct, Victoria Point
Bellenden Ct, Victoria Point
16 Melody St, Victoria Point
75 Link Rd, Victoria Point
7 Honeysuckle Cl, Victoria Point
26 Chestnut Cres, Victoria Point*
14 Prescoter Dr, Victoria Point
13 Foote St, Redland Bay
Dory Cl, Redland Bay
Garrett Pl, Redland Bay
Huntly Pl, Redland Bay
Woodcrest Cl, Redland Bay
Balthazer Cct, Mt Cotton
114 Pimelea Cres, Mt Cotton
19 Helicia Cct, Mt Cotton
11 Tamarillo Cl, Mt Cotton
Citrus Ct, Mt Cotton
* Addresses marked with an asterisk were winners in the 2017 4KQ Christmas lights competition.
Want more Christmassy fun? Check out:
Have you signed up to our newsletter? Join ellaslist to get the best family and kid-friendly events, venues, classes and things to do NEAR YOU!
Image credit: 4KQ/Facebook