12 great reasons to meet your mothers group at the Zoo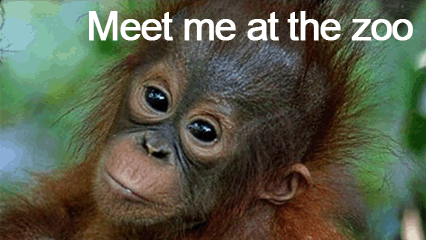 Finding a great regular spot for your Mothers Group can be a tough call with heaps of large prams to squeeze in, easy & close parking, have good clean changing facilities and enough space for you to have a coffee and a catch up and let your babies and small kids be free to do what they do best – make noise, run around and explore safely.
Unless you live close, most of us think of the Zoo as more of a special occasion annual or bi-annual visit where you feel you need to cover the whole place in one day – which can be exhausting. But visits broken up throughout the year can make it more enjoyable and their range of excellent facilities makes the Zoo just perfect for a regular Mothers Group catch up. With an annual zoo friends pass at only $115 per year (infants under 4 are free!). Going monthly can make each visit only $10.40!!
Here's why we visit  …



Only 25 minutes drive from pretty much anywhere in Metro Sydney, great for meeting your mum chums from anywhere.


Parking is only $7 for the whole day! (or park in the residential streets around the zoo for free)


Much quieter during the week in term time – you pretty much get the rule of the roost (bar a few school groups)


It's all very pram friendly.


Great undercover and indoor cafes (where it's OK to bring and eat your own food).


Plenty of indoor exhibits if it's a bit rainy, and lots of shady spots if it's hot.


Excellent parent room including breastfeeding sections, baby change facilities plus toddler play area.


Great for babies, brilliant for toddlers, and excellent if you have 2 kids to entertain.


Explore one area at a time – with an annual pass there's no need to feel pressured to see the whole zoo in one day. Simply take it section by section to add variety to each visit. Choose from one of the daily shows: Wild Birds or Seal Show. Explore the snakes and spiders section, visit the animal farm, or see all the big animals.


Animal shows, talks and activities daily, plus hands on petting zoo and a great playground.


15% off Taronga zoo shops


Drive one time or take the ferry and skyrail another time for an extra fun adventure.