Tutu Studios - Pre-School Ballet (18m-5yrs) & Tutu School (5-8yrs)
Watch Your Tiny Ballerina Shine! Tutu Studios offers toddler and preschool ballet classes to littlies and a variety of dance classes for school-aged children at multiple locations in the Eastern Suburbs, Inner West, and South Sydney.
Childhood is a time of magic, make believe and wonder. Your young child loves to pretend, to play, to imagine and to move. It's the way she learns about the world, progresses and flourishes. Tutu Studios' classes sparkle with creativity and our themes change throughout the term.
Each class your ballerina will be captivated by an enchanting story. She will swim like a mermaid, shoot like a rocket or fly with Peter Pan.
Imagine how her confidence will blossom as she makes new friends, is nurtured by our lovely teachers and delights in learning new steps and skills.
Tutu Toddlers 18mths-3yrs
Share the joy of your little darling's first ballet steps. This is a sweet and magical class especially for baby ballerinas and their favourite grownup.
Little Tutus 3-4 yrs
A perfect mix of dance, imagination and play. Your little dancer will learn basic ballet positions, posture and steps while engaging in delightful themes, diverse music and using gorgeous themed props.
Little Tutus 4-5 yrs
Fairytales, sugarplums and princesses continue with the early foundations of ballet. This class progresses with the development of fundamental movements and ballet steps whilst firmly emphasising fun!
Tutu Ballet
Continue your child's journey in dance with Royal Academy of Dance Classical Graded Ballet classes. RAD examinations are offered.
Tutu Tap
Who doesn't love tap shoes! Your happy little tapper will learn fundamental movements, cool beats and rhythms to fun, age-appropriate music.
Tutu Jazz
Your little dancer will love this class! High energy, fun and great music,whilst still concentrating on sound technique.
To ensure quality tuition, class sizes are limited and all classes are taught by Royal Academy of Dance trained or qualified teachers.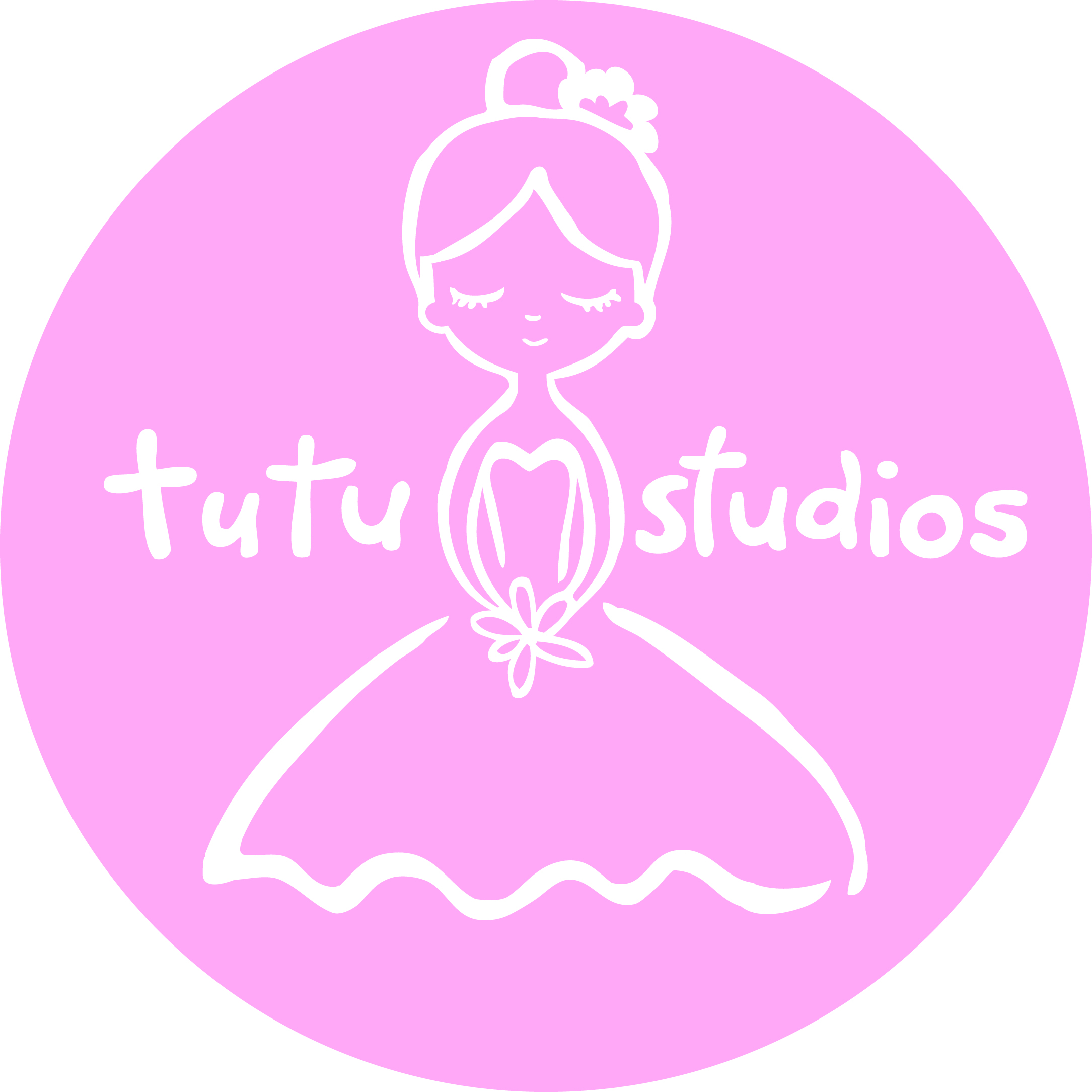 Come and see the magic!
LOCATIONS: Randwick | Clovelly | Maroubra | Alexandria | Daceyville | Coogee
To book Trial Class or find more information call 0408 701 081, 
email Elke
, or
visit the website
.

See our gorgeous new Coogee studio 97R Brook St. We have classes on Tuesday, Thursday, Friday and Saturday mornings starting in 2017!
Frozen is back! Book into our much loved Frozen Mini Camps 18 Jan and 20 Jan at Randwick. http://www.tutustudios.com.au/holiday-workshops/
Tell them ellaslist sent you!
Randwick, Clovelly, Maroubra, Alexandria, Daceyville & Coogee
Phone: 0408 701 081
Reviews
This is a charming ballet school for all ages. Elke does a beautiful, imaginative ballet class for the little ones that makes the class enjoyable and exciting for them. The concert at the end of year was done with out any fuss and minimal extra cost to the parents but the morning was beautiful and the girls looked amazing with their tutus and hair and make up. A credit to Elke as it was very tasteful and professional. I would highly recommended Tutu dance studio especially to the little ones trying ballet for the first time..
Tutu Studios Pre-School Ballet classes are so much fun. My 2 year old daughter loves putting on her tutu and going to ballet class. I have seen her develop and get more confident every week. The classes have inspired her and she loves practising what she has learnt at home. I would highly recommend Tutu Studios.
These classes have really touched something in my two-year old who started off shy in the corner and now never stops dancing at home. The lessons are well-planned with lots of props and changes. They are fun and boisterous but also work as an doorway to the world of dance. I love the venue tucked away in a quiet corner of Randwick. Miss Elke is inclusive and welcoming - we are delighted!
My 3 year old daughter adores her ballet lessons! Elke is a wonderful teacher and makes the classes fun for our little 'ballerinas'. She has a real affinity with the children and is obviously a wonderful dancer aswell. I thoroughly recommend Tutu studios to anyone who has an interested daughter and who just wants to have a fun time with their little one. B
After trialling other ballet classes, I was relieved to find Tutu Ballet! Elke provides a fun and relaxed class that my 2.5 year old loves attending. Elke is a patient teacher without grand dame expectations, the others mothers are so friendly and welcoming, as are the children. Highly recommended!
Elke runs delightful classes for 2 to 6 year olds. Her classical background is evident in her elegant demeanour and graceful movements but she is by no means a stereotypical ballet ma'am. The program is all about fun. Each after a few basic warm ups, she leads the tiny dancers through a magical adventure. They swim with mermaids, fly through the clouds with Peter Pan and shoot like rockets through space. The girls adore the props - musical instruments, colourful swirly ribbons, magic wands and the bubble machine. At first carers were allowed to sit in on the classes. It was the most entertaining 40 minutes of my week. At $160 for a 10 week term Tutus is good value and you dont have sit through a mind numbing concert at the end. For Mums looking to introduce their girls to dance in the most hassle free way, I would highly recommend it. posted at http://mumabulous.wordpress.com
Good evening, My daughter is turning 3 in on July 14th and I would like her to commence ballet classes. I am enquiring if there is a Wed or Saturday class that she could please attend. Could you let me know the time of the class, the class size and length of the experience. Greatly appreciated Suzi Kinninmont
My daughter has been attending Tutu Studios with Miss Elke for about 6 months and we have done both the mums and bubs class and now she is attending the "little tutus" class. We tried a few schools before Miss Elke's class and my daughter was never keen until we did our first class at Tutu Studio's. Now she cannot wait to get there and is so exuberant and chatty when I pick her up from her class. Miss Elke has the most beautiful gentle nature with the girls and the most amazing patience I have seen. She keeps the kids captivated and interested and I love getting my own little performance of the days class when we get home. I like that Tutu Studios follows the preschool RAD program rather than just some random fluffing around as we have experienced at other schools. I highly recommend Tutu Studios for any little buddy ballerina you have. You will not be disappointed.
My daughter has been mesmerised by ballet since she stepped into her first class with Miss Elke and Miss Lizzy nearly a year ago. Every week she longs for Wednesday to come, and she plans the tutu that she will wear to her much anticipated ballet lesson. Elke and Lizzy's classes are beautiful. The girls are entranced by their gentle and warm nature, the music and the dance. Every week they are guided through a magical story that they enact through ballet. My daughter just adores her lessons, and would go every day of the week if I offered it to her! It is amazing to watch your little one be so all consumed by something so beautiful as Ballet. It is a credit to Elke and her Ballet school that the children are so responsive to her and her method of teaching. The classes are so relaxed, but structured enough that it provides a calm and functional learning environment, that all children from every age and developing ability can gain immense pleasure from. The end of year concert was beautiful!! It was so wonderful to watch my daughter get dressed up in her tutu and perform. It was all done in such a calm and nurturing environment. No late night long shows or being forced up on to a stage, no feelings of anxiety. The girls were supported by Elke and Lizzy the whole way and you could see all of them gleaming with excitement during and after their performance and the growth in their self confidence and pride in what they had achieved. I could not recommend Tutu Studios more highly! I am just so grateful that we have been able to embark on this beautiful journey with Elke and Lizzy there to guide us.
My daughter Amelia looks forward to her ballet class every week. The Tutu Studios classes are a beautiful introduction to ballet, in a positive and creative environment. Amelia did a year of Tutu Studios Little Tutus Ballet and it was the highlight of her week. Elke's classes make learning fun. I am very happy that Amelia is continuing with Tutu Studios ballet classes which develop confidence, musicality and the joy of dance. Perfect for any little dancer.
My daughter has been attending Tutu Studios for over a year now, starting in the Toddlers and Mums class and progressing to the Little Tutus class. Elke runs fantastic classes, full of imaginative themes cleverly linked to fun activities, which all manage to incorporate core dancing or music skills which are also great for exercise, mobility and coordination. Added props such as fairy wands, colourful ribbons, musical instruments and bubbles only add to the experience and the children always seem enthralled. Elke provides a calm, relaxed and nurturing environment for the children and always shows the utmost kindness and professionalism towards all involved. My daughter simply can't wait for Wednesdays to come around so she can go dancing and spends the days inbetween practising her "moves" at home! I would highly recommend Tutu Studios to any mum looking for a dance class for her child - based on our experience you will not be disappointed!
My daughter started at Tutu studios last year in the Little Tutu's ballet class. Maddie loved her Monday classes and went from a shy little girl who wouldn't leave my arms to running into the class to sit next to Elke to begin the class! She developed a love of dance and creativity. The Little Tutu's classes uses ribbons, wands, scarves and a big imagination to act out in dance beautiful ballets such as the Nutcracker or Sleeping Beauty. The end of year concert was absolutely beautiful and the girls performed their dance with such joy in their faces! Maddie has developed into a confident young girl and is now doing Primary 5+ which she loves. Elke has nurtured a love of dance and classical music and Maddie looks forward to every class with Miss Elke and Miss Lizzie. I would not hesitate to recommend Tutu Studios to anyone.
In our household every morning the same question is asked - "how many days until wednesday?". This is the day of my 4 year old's ballet class, her favorite day of the week. I have watched her blossom under the careful, kind and enthusiastic instruction of Miss Lizzie and Miss Elke. It is a joy to see your child so enthused and passionate about an activity that not only stimulates their body but mind as well. The classes are fantatic, encompassing everything you would expect of a preschoolers ballet class and more. Most importantly, it is fun. I would recommend this class to every parent. Thank you Tutu Studios
From the moment I met Miss Elke I knew Arabella would thrive in her class. Arabella is a very feisty 3 year old, but now the moment she arrives at ballet she takes on a new persona and is developing a very beautiful soft nature...Not only has it helped with her confidence and her communication skills but she can now recognise rhythm. Miss Elke has a lovely gentle way with all the children, showing great encouragement, kindness and patience and they, in turn, respond so well to her. The atmosphere Miss Elke creates is simply magical... I would recommend her class to everyone. "Former Australian Ballet Company Dancer, Belinda Hernandez (Arabella's mum aged 3)
My daughter Caitlyn has been having classes with Miss Elke and Miss Lizzie for over a year now and I have been so delighted with how well structured, creative and engaging the lessons are, but maybe more importantly, just how dedicated and caring the teachers are. Caitlyn feels very special during her class time and enjoys becoming a part of Miss Elke's fantastic make believe world. The children have such a lovely time and really enjoy learning dance as they get swept up in the stories. I have seen a few different approaches to toddler and preschool ballet in the eastern suburbs and nothing is even remotely similar to the experience of a class at tutus. I feel very fortunate to have found them!
Tutu Studios is a ballet studio in Clovelly which demonstrates highest quality, practice and attention to all of its students. The teachers are dedicated and expertly trained and they deliver a comprehensive program which follows the RAD syllabus. Lessons are taught with inspiration, encouraging students to be creative and imaginative while still learning the required ballet syllabus. My daughter attends Tutu Studios with great enthusiasm each week. She is always warmly welcomed and given encouragement and positive feedback on areas for improvement. Her interest in ballet has turned to great enjoyment and a real desire to develop her skills as a result of her participation in lessons at Tutu Studios. As a parent and a primary school teacher I would highly recommend Tutu Studios for its professionalism, excellent commitment to students and the thoughtfulness in allowing children to develop a love of ballet and dance whilst making it a creative and enjoyable experience. Genevieve Andersen
My 4 year old girl started ballet with Elke aged 19months. We especially love Elke and Lizzy's nurturing and creative approach to ballet. They always connect in such a beautiful way with the children allowing them to express themselves with confidence. My girl is so happy doing ballet and I think this is very important - it must be enjoyable and this is where tutu studios really stands out. Highly recommend.
My daughter loves going to Tutu Studio's toddler ballet class every week, and constantly asks to go to ballet class. It's such a fun and relaxed environment where she has gained confidence to follow instructions on her own. My husband also enjoyed participating in the class with my daughter, it's a special parent and child time. My daughter enjoys dancing with the wand and scarf and bubble time is a great way to end the class. We would highly recommend Tutu Studios. Thank you Elka for making us feel so welcomed.
My daughter Ayla started dancing with Elke at the toddler and mums class and was a very shy and clingy little girl. Elle's nurturing and patience allowed Ayla to flourish at her own pace and Ayla thoroughly enjoys and looks forward to her ballet class each week with Miss Elke and Miss Lizzy. She has progressed into the Pre School class now and runs into class without even glancing back to check where mummy is. The end of year concert is just a delight to watch and all the proud parents and grandparents get a chance to see what the girls have achieved. It is quite beautiful and there are not many dry eyes in the audience! :-)) I would highly recommend Tutu Studios!!
My daughter is 2 and loves her ballet class every Saturday. The class is gorgeous and always different. The teacher is lovely and has a warm, friendly and encouraging nature. I would highly recommend this studio to any parent.
Both my daughters 6 and 4 have been taking Ballet classes at Tutu Studios for 2 years now. Over this time I have watched their confidence and physical abilities grow but most importantly each week they have so much fun at ballet. I find Tutu Studios to be a family oriented school that provides age appropriate dance classes in a way that supports the different needs of my girls. I have been really happy with Tutu Studios – the right balance of dance and fun.
From the very first class my 4 year old daughter Amelie attended, she loved the music, costumes, and the joyful fairy tales brought to life through dance. Her teacher Elke is very warm and uses various props to encourage participation and creative expression. Over the past year, we have seen Amelie's confidence, sense of rhythm and movement, and love of music and performance grow. She often practices ballet, pointing her toes as we walk along the street. Her end of year concert was a highlight - a proud moment for our little ballerina and the whole family.
My 3 year old has been attending ballet for almost a year & during that time I have watched my daughter's love of music & dance grow. It is a complete delight for my husband & I to listen to her retelling the stories they dance to. I admire the way Elke & her teachers tap into the imagination of each child engaging them by asking questions & using those answers to build the stories with them. I highly recommend Tutu Studio.
A wonderful program created by a warm caring and engaging woman. My twin daughters were apprehensive at first but with Elke's patience and truly welcoming nature ballet has grown to be their most favourite activity. I have seen them grow in their class from shy and unsure to confident and joyous. You cannot really ask for anymore than that. Thank you very much Elke and Belinda.
This is a great program for all children to get involved in, Elke and her team do a wonderful job of making ballet accessible to all little ones, speaking on behalf of my daughter to see her grow and be more self confident, was worth everything to us. Elke and her team have encompassed different story lines to each dance lesson , and it gets their imagination to blossom. This program has lived up to everything I wanted for my daughter and more.
My daughter Jemima has been attending Elke's tutu toddlers class for the past year. It has been a fantastic bonding time between us and she absolutely loves the class! Elke has a lovely approach with the girls which made my normally shy daughter feel at ease. The way the class incorporates a story along with the ballet movements and music make it engaging and fun each week and she also gained some physical skills like balancing and galloping which she then used everywhere we went!! I am so glad I found Tutu Studios as an activity for my daughter, she just loves the music, imagination, the dancing, the teachers, everything - I highly recommend it.
My daughter is in love with dance and she gets really excited to go to ballet every Monday. Elke's program is not only beautiful but clearly engages the children (even in such young age). We are looking forward to see how our little ballerina goes in 2014. Thank you Elke!
Our 2.5 year old started ballet at Tutu Studios at the beginning of 2013. At first she was shy and uncertain about participating. Under the gentle guidance and encouragement of Elke she has blossomed and come out of her shell. Elke has a truly wonderful way with children that builds their trust and gains their confidence. The syllabus is beautiful and engaging and has instilled a love of ballet and music in our little girl. She tells me daily, "I NEED to do my ballet!" We can't wait for term to start this year.
One of the best things about ballet is the chance to wear a tutu. That's what initially drew my little girl, Maya, into the classes. Maya has been attending Elke's classes for almost a year now, and it's not just about the tutus to her anymore. She loves the ballet and the beautiful little friends she has made. It's so amazing to watch the end of year concert and see 3-4 year old girls all dancing the same routine, with so much concentration and confidence. Definitely, a big credit to Elke. Maya is looking forward to starting the next term already. I actually think she will be doing ballet with Tutu Studios forever!!
After attending ballet at Tutu Studios With Elke, my two year old daughter often comes home and practises dancing around on her toes. "i am practising my ballet" she proudly boasts! Elke is very patient, gentle and caring with the girls. She makes the classes fun and magical for the girls (and parents) as she takes them on a new journey every week. My one year old has also been attending the classes when i take my older daughter and Elke is always understanding and considerate of a baby attending her classes. I llook forward to another year at Tutu Studios. Thanks Elke
The perfect way to spark a love for dance, music and creativity. Our 3 year old daughter has been attending Tutu Studios for the past year.  Tutu studios provides a wonderful balance of the principles of ballet, appreciation of classical music along with wonderful imaginative story telling. Elke and her teachers provide a caring, non-competitive and creative environment for all the little ballerinas.  Elke is extremely perceptive and ensures all ballerinas, whether gregarious or a little shy, feel comfortable and confident, instilling both a love of dance and music in all the children. Our daughter was a little cautious to begin with but Elke's gentle encouragement quickly turned her into a confident and happy little ballerina. The only problem is waiting a whole week until the next class. Our daughter would be in her tutu and dancing with Elke every day if she had the chance!
My daughter Lulu has been dancing with Tutu Studios for 2 years now, since she was just 2 years old. What an amazing dance school! Elke and all the teachers are just lovely and it is the perfect mixture of being super organised and casual at the same time. What I loved most was that kids can start at 2 years old with the parents and child class - my little girl was desperate for a dance class at that age and this was one of the only we could find. A very personal and lovely class and the Christmas concert was divine. They ran through it twice, which was lovely and it was nice and short so not too much pressure on the kids, and made sure everyone in the audience could see. Highly recommend.
My two year old loves going to ballet at Tutu Studios and its testament to the lovely gentle atmosphere created by her teacher Elke. Elke nurtures and encourages the dancers and is supportive and makes the lesson fun. It is always a pleasure to go to class but especially to see my little one so engaged with the lessons. My little girl practices her ballet all week long and is always looking forward to our lessons on Monday.
My 4 year old daughter just loves going to ballet at Tutu Studios. The classes are fun and the teachers are amazing. My 2 girls just adore Miss Elke (who taught my eldest daughter) and Miss Belinda (who teaches Catrina) - the teachers are really caring, encouraging, patient and they do a wonderful job with the children. Would definitely recommend this dance school !
Great classes for budding ballerinas! Couldn't recommend Miss Elke and in particular, Miss Belinda at the Kingsford studio, highly enough. I have 2 girls and my eldest has been doing ballet here for nearly 3years! Miss Belinda makes ballet fun, imaginative and exciting every week. Each week the ballerina's have a theme and practise all their ballet moves throughout. The end of year concert is just brilliant and my girls absolutely love it! You will also find really lovely mums to chat to while your ballerina's dance.
Enrolling my 4 years old daughter into Tutu Studios is one of the best decision I have ever made, in terms of educational purpose. Keira has always been into ballet and Tutu Studios has introduced her to a proper ballet dance in a very interesting curriculum which suits children based on their age. Moreover, other than ballet, children will also learn much about music such as rhythm as well as acting. I believe my daughter will gain much more than just ballet lessons here in Tutu Studio.
My 3 year old, Sienna began attending Tutu Studios. She is shy, affectionate and she shed a few tears on her arrival. As a parent, I was scared for my little ballerina as I didn't know if she would enjoy dancing and seeing so many new faces. Elke and her lovely teachers supported Sienna from a nervous, scared girl into a bubbly, excited little ballerina. With the teacher's efforts and enthusiasm towards all the students, Sienna is always engaged, excited to attend and is always prancing around all day at home. I could not have picked a more nurturing school for her to attend.
Tutu Studios has been amazing for my daughter Zoe. She started ballet as a very shy 3 year old. At first she was very hesitant about going and rarely wanted to join in. Often spending some classes sitting on the side. Now at the age of 5 Zoe loves it!! Her confidence, imagination, coordination and strength have grown under the nurturing guidance from Miss Elke and her girls. "How many days till ballet day?... I wish everyday was ballet day!" Zoe Barker 5 yrs.
We started Tutu Studios on a trial class when our daughter was 2yrs old. We have never looked back and neither has our daughter. From the fun warm up exercises to the bubbles at the end the tutu class everyone has a smile on their face. Tutu Studios is engaging as well as focusing on developing coordination, confidence, listening, strength and interaction with other children their age. Each week has a different theme and takes the children on an amazing journey from the beach to the circus. Thank you Tutu Studios. We have all grown and bonded from the experiences you have shared with us for well over a year now.
Tutu studios have been amazing at inspiring my little girl and nurturing her love for music and dancing. The teachers are really lovely and have made us feel so welcome - even when we bring the grandparents along to watch. Can't recommend them enough.
My little girl has been at Tutu Studios for a couple of years now and absolutely loves it. It is beautiful seeing my little girl learning ballet in such a fun environment and she adores her teacher - Miss Elke. Miss Elke is the kindest dance teacher and really makes learning to dance so much fun.
My daughter started ballet at Tutu Studios when she was 3 and that was it. She loves it. Having 2 brothers, it is lovely for her to have some delicate, femine time. Miss Elke, her teacher is wonderful, very warm and fun with the girls.
My niece Elouise started ballet at Tutu studios pre-school class with Miss Elke in February 2014. I would like to personally commend Miss Elke and her staff for an exceptional and professional service. Ms Elke has a beautiful and unique manner with children and instantly establishes a genuine and caring rapport with all students. I have observed my niece develop from a shy introverted individual to a ballerina who couldn't wait to go to ballet and see Miss Elke. every Saturday. Miss Elke's warmth and love of teaching ballet engages and motivates the students in her care. Miss Elke effortlessly fosters an environment that is conducive to learning and through her teaching consciously builds on, promotes and develops the self esteem of every ballerina. Thank you so much Miss Elke and Tutu Studios.
My niece Elouise started ballet at Tutu studios pre-school class with Miss Elke in October 2013. I would like to personally commend Miss Elke and her staff for an exceptional and professional service. Miss Elke has a beautiful and unique manner with children and instantly establishes a genuine and caring rapport with all students. I have observed my niece develop from a shy introverted individual to a ballerina who couldn't wait to go to ballet and see Miss Elke every Saturday. Miss Elke's warmth and love of teaching ballet engages and motivates the students in her care. Miss Elke effortlessly fosters an environment that is conducive to learning and through her teaching consciously builds on, promotes and develops the self esteem of every ballerina. Thank you so much Miss Elke and Tutu Studios. -
Having enjoyed a career in dance I wanted to find a ballet school that gave my daughter the same fulfilment that I had experienced. I wanted her introduction to be a joyful experience yet still be taught the fundamentals of the art form. I couldn't have asked for more in Tutu Studios, in particular Miss Elke! Her teaching methods are so gentle yet structured through the beauty of children's fairytales the young students barely realise they are being guided through the essential elements for classical ballet. Tutu Studios is a wonderful introduction to classical ballet, I highly recommend it! Alexa Heckmann.
We love Miss Elke and Tutu Studios. The classes are perfectly geared towards little dancers with a mix of play, make believe, classical music and the beginnings of dance technique.
My daughter started ballet at Tutu Studios as a two year old in the Mums and Bubs classes nearly four years ago. She has been enthralled with ballet ever since. The teachers at Tutu Studios are all exceptionally inclusive and creative and bring the joy of dance into every class. My daughter has not only loved the movement and learning ballet techniques, but she loves using her imagination as each lesson takes on a story of its own. The end of year concerts are a delight and a celebration of the year's work. The end of year concerts are not overly expensive or stressful either - which I love! I have recommended a number of families to Tutu Studios and will continue to do so into the future. My daughter is very excited about next year as she has decided to change the pace and enroll in their Jazz classes. Thank you Tutu Studios!
My daughter Sophia has been in Tutu Studio's ballet class for two years since she was aged two and half. I can see how she enjoys it. When she took the trial class, I did not expect she stay. However, after her class was over, she did not leave until she watched the next class finished, because the class was so attractive. It has been her 'happy hour'every week. She and her friends who also joins the Tutu studio's class presented a ballet show during the Christmas party in their child care this year. The teachers were also amazed. Instead of boring practice of moves, the class is very creative and interesting. The beauty and spirit of ballet have been well integrated into make believe stories, which is very suitable for young kids. The teachers are professional, kind and approachable. I strongly recommend Tutu studio if you really want the spirit and beauty of ballet to nourish the life of your kids.
My daughter Isabella has been attending Tutu Studios for the past year and we have excitedly enrolled her for another term. Elke is a fabulous teacher - professional and passionate about dance and willing to introduce even the youngest students to the fundamental techniques and vocabulary of ballet. Most importantly my daughter has fun and loves going to class!
My daughter has been with Tutu Studios since she was 2 years of age, she loves ever minute of her time with Tutu Studios and asks to go every day. I have found Tutu Studios to be the best around, all teacher are always smiling and very welcoming! A++++++++ without even trying, HIGHLY RECOMMENDED!
My 3 years old daughter Karis loves coming to Tutu studios since she had a trial class this April. She likes Elke very much after she had a few lessons with her. Because Elke shows beautiful demonstration of the Ballet actions and uses her nice voice to inspire the children to dance gracefully. I personally like her teaching style when I danced with my daughter in the beginning of the toddler's class. It was always a happy experience for both of us every Monday morning. In the last term this year, with Elke's support, Karis had a easy transition from toddler's class to little Tutu class without Mum. After the whole term practice, Karis was so proud of herself in the end of year concert and she has gain a lot of confidence when she showed her dance in front of other people. I really appreciate Elke's patience to teach Karis this year and we look forward to dance with her again next year!
My daughter has been dancing with Tutu Studios for 2 years now and will be returning in 2016 for another fun filled year. Having danced myself I was cautious of enrolling my daughter when she expressed an interest in ballet as I didn't want to expose her to anything too serious too young. Tutu Studios has been the perfect studio as it focuses on the fun of dance whilst still ensuring good technique. The teachers are very professional and the classes are always entertaining. The joy my daughter has every Saturday when getting ready for ballet is only second to the huge smile she has when she finishes. She thoroughly enjoys dancing with Tutu Studios and I highly recommend their classes.
My daughter began in the tutu toddlers class when she was 2.5 - I'm not sure who enjoyed that class more, me or her! She is now 6 and her delight in attending hasn't waned in the least. I'm constantly impressed by the enthusiasm and professionalism of the teachers, my daughter leaves every class feeling like a 'proper ballerina' but, most importantly, has fun. The end of year concert is a highlight for us, it is stress and pressure free while the joy and pride of the children (and teachers) is just beautiful. I cannot recommend Tutu studios highly enough.
My daughter and I have been attending tutu toddler classes at Tutu Studios in Alexandria for two terms, after previously going to Randwick and Clovelly classes, also at Tutu Studios. Both my daughter and I (not embarrassed to admit the latter) love these beautiful, magical classes. Each class is made up of playful and wonderful classical pieces of music for children and gorgeous choreographies that are fun, creative, and simple enough for the little ones. The props used in the classes: magic wands, scarves, ribbons... are such a delight for the little ballerinas. The teachers at the Tutu Studios are really enthusiastic, energetic, and fun. Thanks so much for the wonderful classes!