Hi iQ - School Readiness, Primary and High School Tutoring (4-16yrs)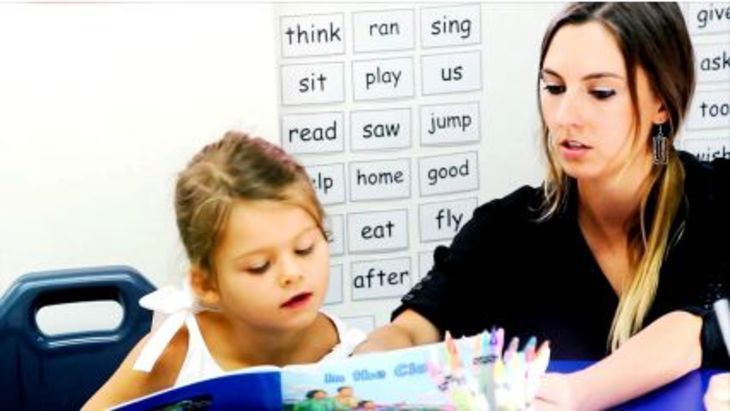 Hi iQ is a Preschool, Primary and High School Tutoring Centre, conveniently located in busy Bondi Junction. We ensure your child receives the best tuition possible through our quality learning programs that are based on the Australian Curriculum and are run by experienced primary and high school teachers. Your child will follow their own specifically tailored learning program that suits their individual learning style and ability.
Your child will benefit from the range of affordable programs on offer, ensuring that they receive the best education and learning support available. Choose what is right for you and your child through our selection of 1:1 tuition and small group classes.
Your child is a contemporary, 21st Century Learner. That is why we pride ourselves on using the latest resources and technologies that are used in your child's school and classrooms today.

For more info or to discuss the specific needs of your child or children, or book your FREE assessment*, call chief tutor Madeline on 0421 711 622 or email info@hiiq.com.au.
*Assessment value is incorporated into your first term's fees when you enrol.


Tell them ellaslist sent you!
https://www.youtube.com/watch?v=dc58Yq4rgCQ
Level 1, 51-53 Spring Street Bondi Junction
Phone: 0421 711 622
Reviews
Hi iQ helped my son with reading this year and I found the service both professional and warm. My son actually looked forward to going (amazing in itself) and really benefited from the one on one attention and tailored programme. We are definitely going to use Hi iQ over the long Christmas holidays and I know my kids will love to go and actually learn as well.
My son Dominic had a great time learning from Madeline as part of the School Readiness Program. He was able to recognise and identify words and short sentences. With Dominic transitioning to Primary School next year after 2 days a week of Pre School this year, I found the program helped boost his confidence and skills. The attention paid to him was personal and respectful. He was engaged in learning and encouraged to be excited about his achievements which were realistic, achievable and age appropriate.
I am a mum of two and am always looking for a great holiday program to keep my children entertained. Hi iQ offers varied and interesting programs that my children love. They come home asking when they can go back!! My kindy child has been undertaking one of the early learning programs offered by Hi iQ which has been an invaluable tool for my daughter's first year of kindergarten. She has progressed in leaps and bounds and is excited by what she learns each session. I highly recommend Hi iQ for anyone wishing their child to gain more confidence, as a further learning tool and for fun.
My 9 year old son Brynn has benifited so much from having Maddie tutor him in reading and comprehension. Maddie knows the school syllabus inside out and has taught many different ages over the years. Maddie's nurturing and patient approach makes learning fun and easy. I highly recommend Hi IQ to anyone and everyone wanting the best start for their child and ongoing learning support throughout primary school. It's a pleasure to have Maddie teach my son.